We offer a range of online metacognitive tools that help schools explicitly develop pupils' ability to plan, monitor, evaluate and action their growth in a range of cognitive, behavioural and metacognitive processes.




For schools wanting their pupils to 'learn how to learn', we have developed an award winning app for Years 5, 6 and 7. Stranded on a metacognitive island, short, character led videos introduce students to different aspects of how to improve their metacognition. By completing and reflecting on the activities set, students earn the tools they'll need to build a raft and continue on the next learning adventure!
To explicitly develop successful learning behaviours and character values, our 'Meta-Mirror' software provides an online platform for pupils to reflect on, evaluate and plan their dispositional growth against a school's chosen rubric.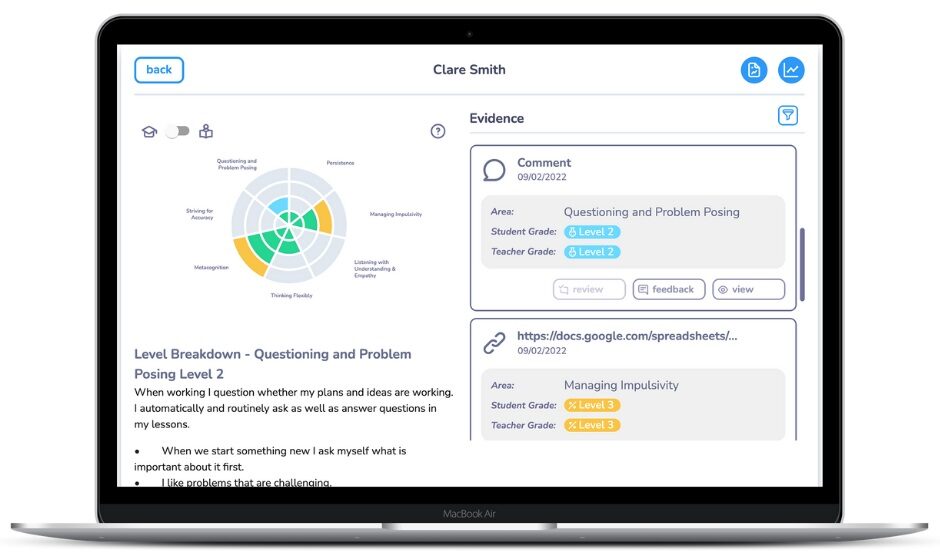 For teachers interested in improving their learner's level of engagement, online Motivational Maps® offer game changing insight into each pupil's current level of motivation and what makes them 'tick'.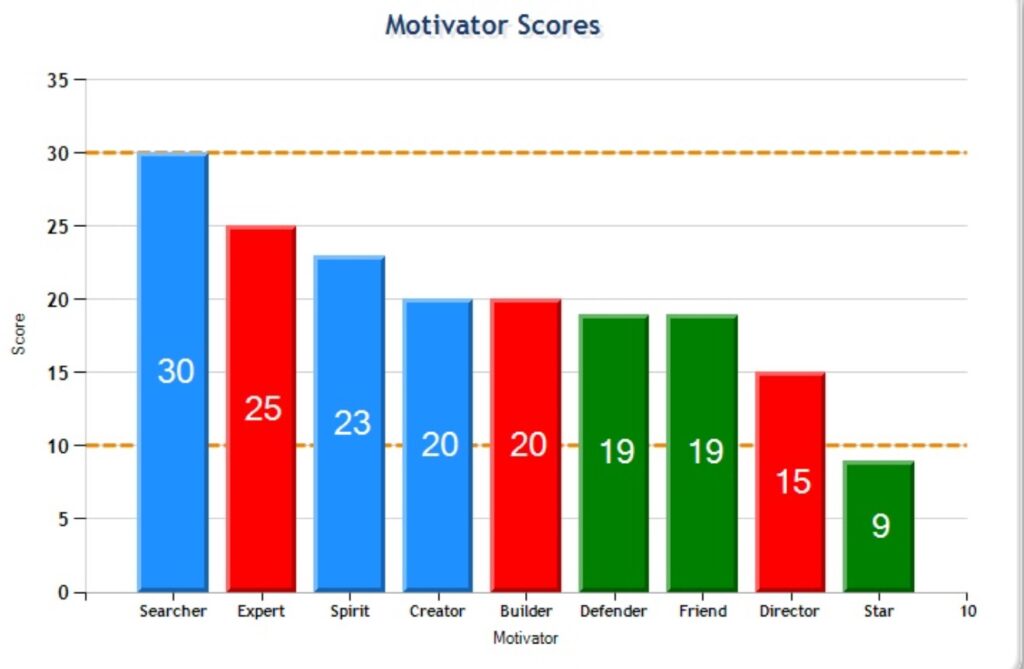 Thinking Frames are graphic organisers that allow pupils to visualise, reflect on and explicitly develop their thinking processes. Our Digital Thinking Frames App enables teachers to instantly set thinking activities for pupils to quickly create, capture and store their own thinking using a digital device.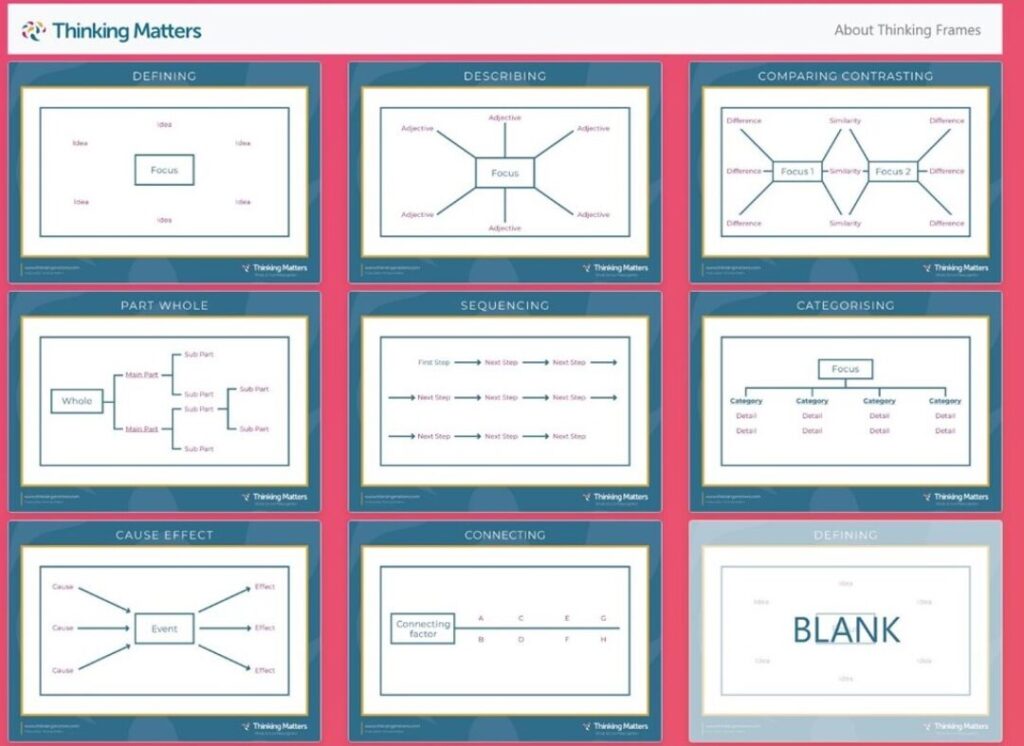 To obtain significant discounts on these metacognitive tools - become a Premium Member of the Thinking School Network!