Professional Development for Teachers
If your school or school group is not in a position to take a whole school approach to developing 'meta' learners but you are a school leader looking for professional development opportunities for your staff or you are an individual teacher looking for a course that will improve your own knowledge and practice, then we offer a number of opportunities:
Enrol on our 'Cognitive Coach' Course
If you are a teacher seeking to develop your pedagogical expertise, then this course is for you. Different to most on-line CPD, the Thinking Matters 'Cognitive Coach' Course is a live, interactive and expert-led course designed to develop individual teacher pedagogy with practical, effective strategies that enhance metacognition and self-regulation in learners.

Attend the The Festival of Metacognition
The 'Festival of Metacognition', provides the best insights into developing metacognition and self regulated learning, all in one place. It offers the invaluable opportunity to explore the latest and best practice in successfully developing metacognition in your school and enables you to hear from experts, talk to leaders and teachers from Thinking Schools and share experiences regarding any area of metacognition.

Access On-Demand Professional Development
By becoming a member of the Thinking Schools Network, your school will be able to provide you with hours of high-quality content to support your professional development via access to video keynotes, workshops and webinars as well as in-person metacognition 'Meets' and online discussion groups.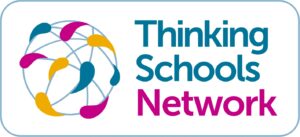 Contact us
if you would like to discuss the opportunities for you and your staff