Do you want to understand if your pupil's resilience, curiosity or listening skills are improving?
Are you interested in offering your pupils a way to reflect, monitor and plan their dispositional growth?
Are you determined to show inspectorate bodies evidence of your intent, implementation and impact in developing learning behaviours?
Are you keen to engage parents with how you are developing their children holistically?
If the answers to the above are YES – our Meta Mirrors software has been designed for your school!
Pupils can access the app to monitor and review their progress in whatever learning disposition their school is looking for them to develop. Pupils submit documents, video or audio evidence to support where they are against their school's rubric in that particular area.

Senior Leaders  can compare progress via comparison charts of year groups, classes and specific groups (e.g. disadvantaged learners) in each disposition. They can also utilise data to analyse and action curriculum development.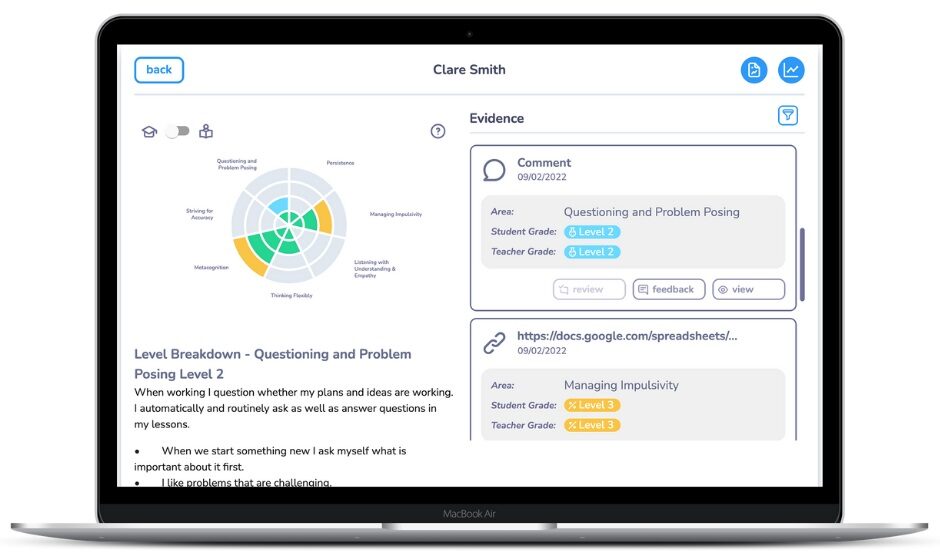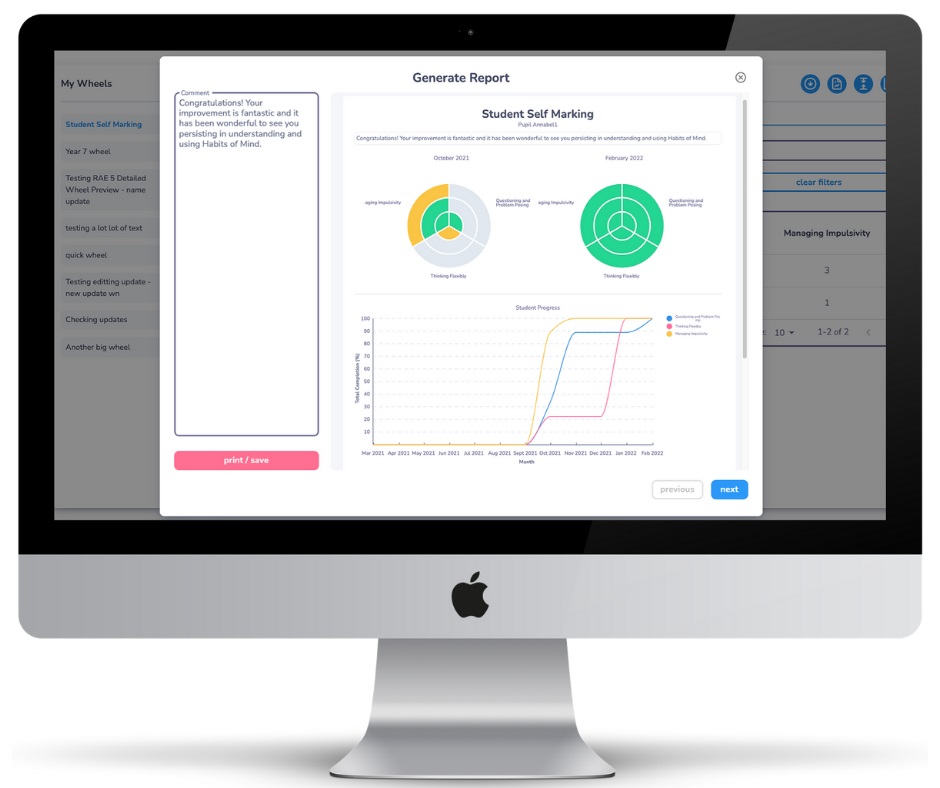 Teachers can monitor and discuss the dispositional growth of each pupil in their class, developing action plans as to how to make progress.
Parents can receive reports and, at a school's discretion, gain access to their child's mirror to submit evidence and insights into their child's dispositional development.
Each school can design its own bespoke Meta Mirrors to incorporate the learning dispositions, characteristics or values it is looking to develop in its pupils. Thinking Matters will then help you to design age appropriate rubrics for those dispositions and support you in their explicit implementation across your setting.
For TSN Premium members: Complimentary use of Meta Mirrors for one year group, for one year. 50% discount for all other users
Silver Members & Non-Members: £3 per mirror, per pupil
Become a Premium Member of the Thinking School Network and receive significant discounts on all Metacognitive Tools.
Book your demo and/or free trial here.