For teachers interested in improving their learner's level of engagement, online Motivational Maps® offer game changing insight into both pupil and staff levels of motivation and what it is that drives them.




Motivation is a critical but typically misunderstood and under-explored element of learner metacognition.
For Pupils  the motivational maps allow them to consider how they best engage with their learning, provide a better understanding of 'self' during transition years and help inform what exam subjects, university courses and careers to choose.
For Teachers the maps provide an excellent framework for insightful conversations, enabling them to get to know their pupils faster and to shape learning activities and pastoral care.
The benefits of the motivational maps can be seen in student performance and improved well-being as well as in the time saving it offers teachers.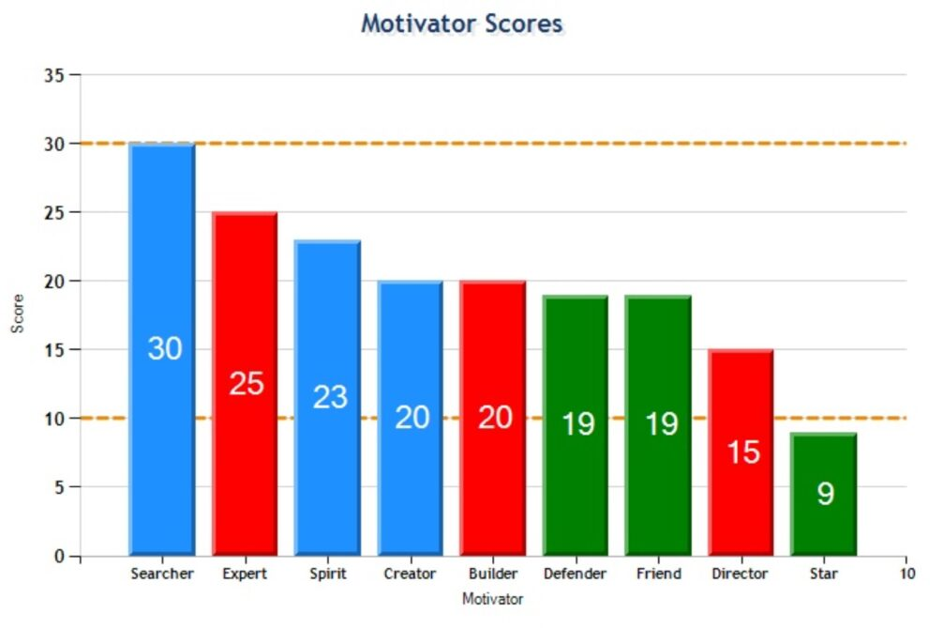 How they work:  Users take an age appropriate online self-perception questionnaire that takes 10 minutes to complete. This generates a report showing what it is that motivates the individual, whether their needs are currently being met and what their current level of motivation is. It also provides suggestions as to how to explore the information so that goals can be set and appropriate learning activities can be constructed to best tap into an individual's motivators.
Group Reports provide teaching staff with an overview of the motivation levels and make up of their class, year group or whichever group of pupils they choose to look at. This gives an understanding as to how to position learning for those groups and individuals. The report also flags up pupils whose motivation levels suggest they may need additional pastoral support.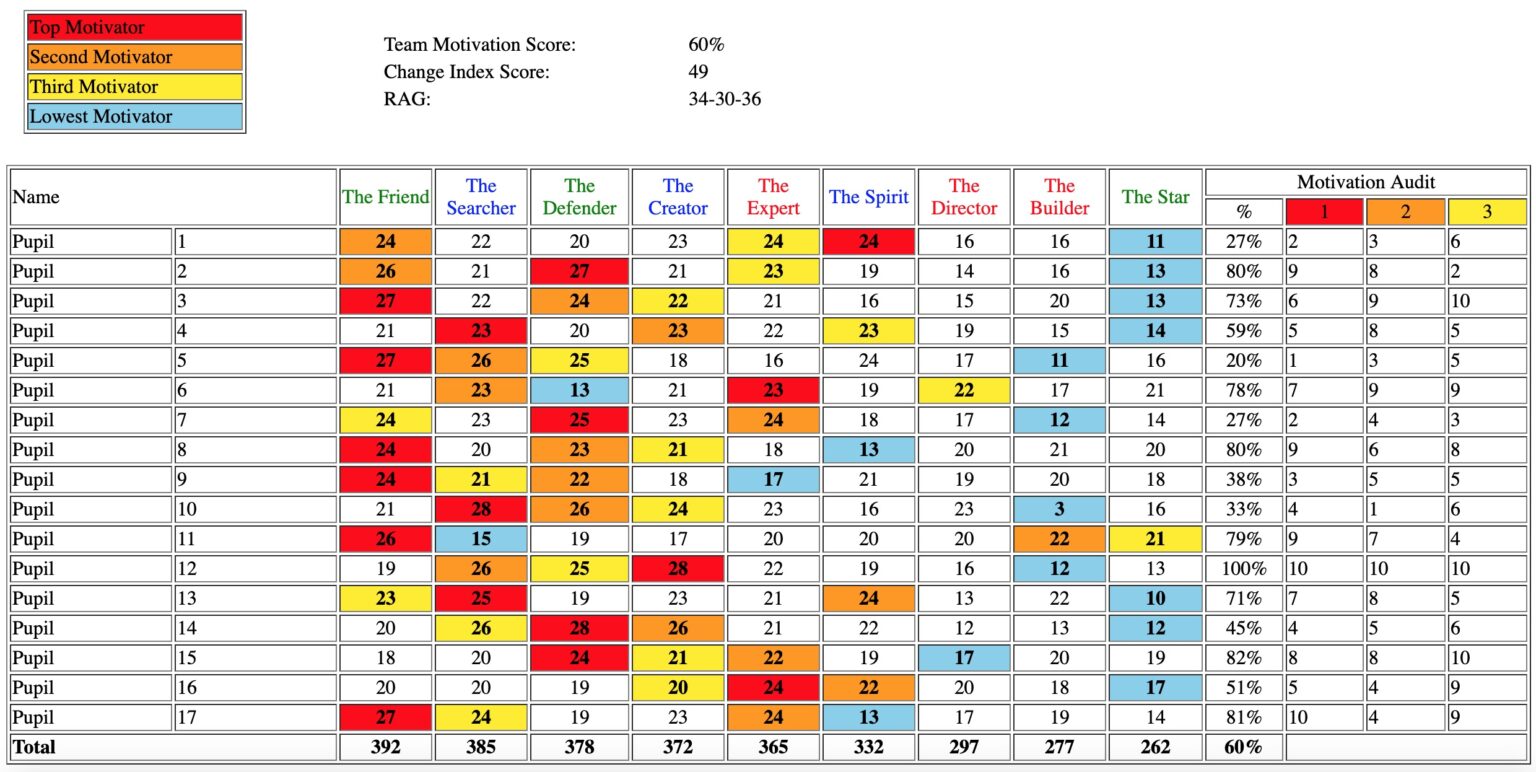 TSN Premium Members: 25 complimentary Motivational Maps for staff or the use of Youth Motivational Maps for a whole Year Group and free accompanying workshops. 50% price discount on all other Motivational Maps used.
Silver Members: Free SLT use of Motivation Maps & Accompanying Zoom Workshop.
Non-Members: £8 per pupil map, £25 per staff map.
Join the Thinking School Network and become part of the Metacognitive Movement.
Arrange a conversation with one of our team to find out more!