Thinking Skills - Regent International School, Dubai
"How the use of thinking skills are transforming our lessons".
Regent International School is a well established Early Years and Primary School located in Dubai, UAE.
When I arrived in 2016, I was impressed with the quality of teaching and learning in the school but I knew we could do better. There was a missing aspect in lessons which I, along with my Senior Leadership Team, felt was necessary for transforming our lessons to be the highest quality possible; critical thinking and higher order questioning. Following our KHDA inspection in December 2017, when "Teaching for Effective Learning" was judged as "Outstanding" in the Early Years and "Very Good" in Primary, we set a strategic vision for improving teaching and learning further. This is when we reached out to Thinking Schools International (now Thinking Matters). I felt that the partnership and training that we would receive could benefit us greatly so I introduced the development of thinking as an idea to the teaching staff, opening up dialogue about how it may improve their practice, talking through the benefits for pupils and sharing some proven data that would show how effective the development of thinking skills in classrooms could be.
First we asked the teachers to list all of the thinking skills they thought they used and asked them to think very honestly about the impact of these. We also asked the teachers to show examples of higher order questions and evaluate whether these questions being posed were truly higher order. This opened up some interesting discussions which brought us all to the realization that we needed further support to enhance thinking in lessons.
Next, I asked for voluntary help from anyone across school, who would like to help the school move forward by becoming a Key Driver; I ensured they knew there would be a benefit to them, their profile across school and professional development. We now have 10 key drivers from varying year groups and departments across school.
The Key Drivers then accessed some excellent training from Teresa Williams at Thinking Matters, where they learned about the philosophy of thinking in classrooms, were introduced to a number of thinking tools that could be implemented and gave some honest feedback on what could be done in school to make thinking tools effective and a success.
The teachers were then free to go away, with no judgment, to try out thinking tools in their classrooms. As a group, the Key Drivers met with me every 4-6 weeks for the rest of the academic year so they could share what they were doing. I did routine drop ins and learning walks with my SLT to see how teachers were using the tools in lessons and through their learning environments. I was fascinated by what I saw.
I am delighted with the impact that the use of thinking strategies and tools has had on the quality of teaching and learning and the outcomes in our end of year assessments. Have a look at some of the images below that show how our teachers and pupils have embraced the approach across the year groups. There is a direct correlation between the most effective lessons which include the implementation of thinking tools and outcomes for pupils. We look forward to developing thinking further in the next academic year.
Gaynor Dale
Head of Whole School
Regent International School, Dubai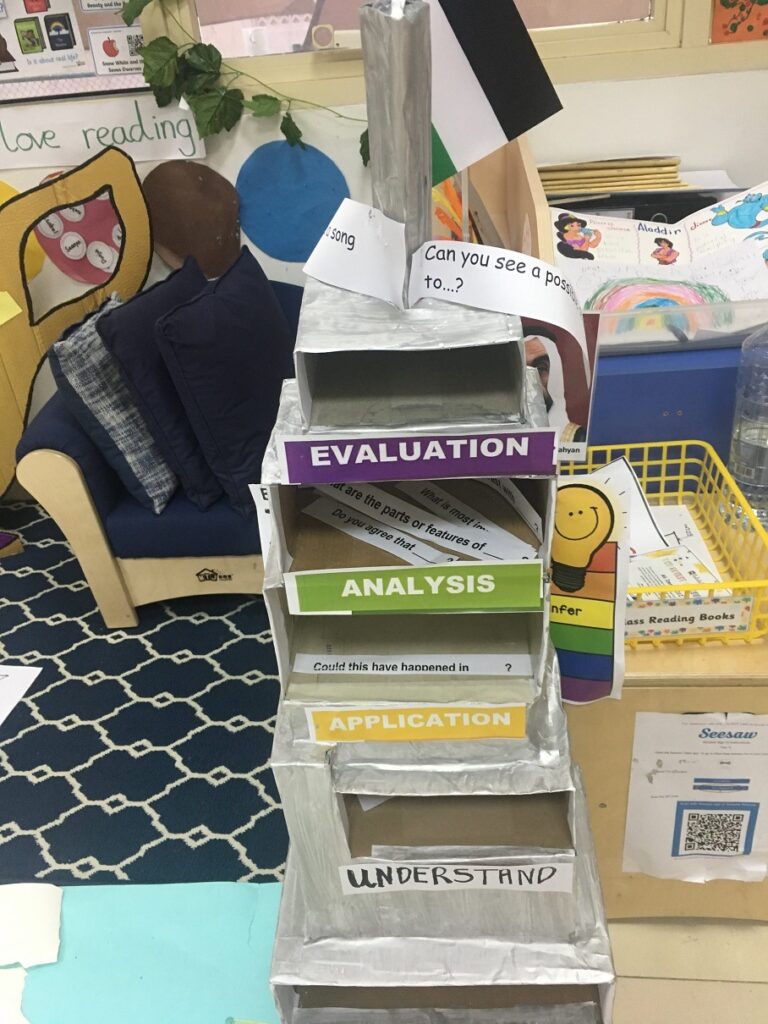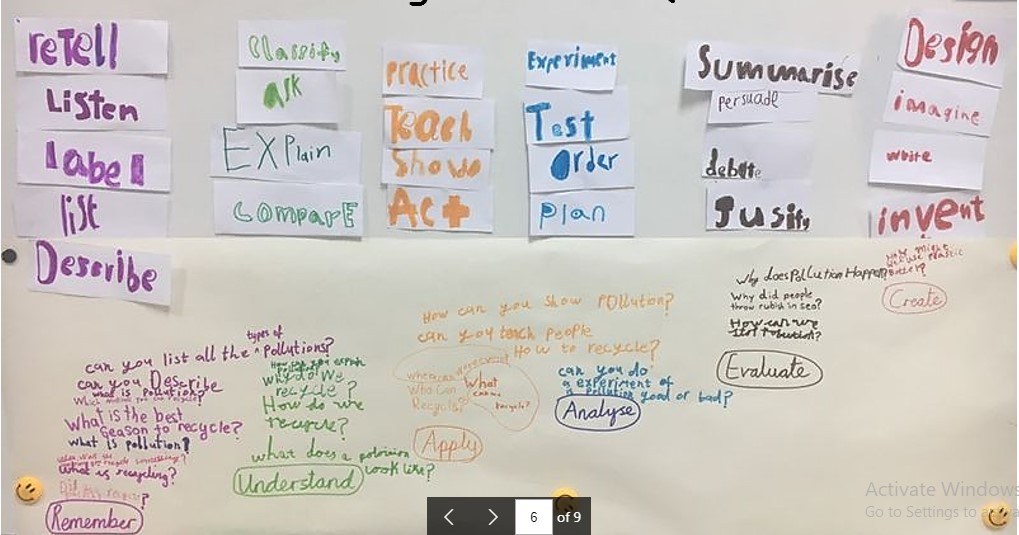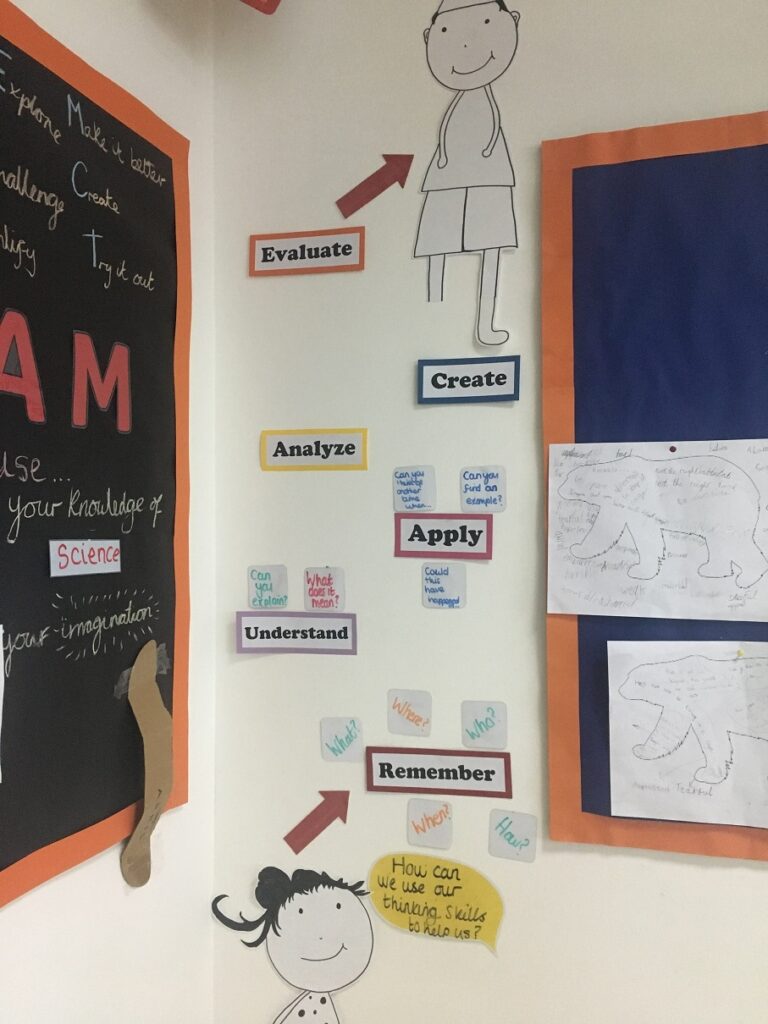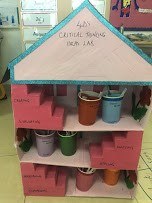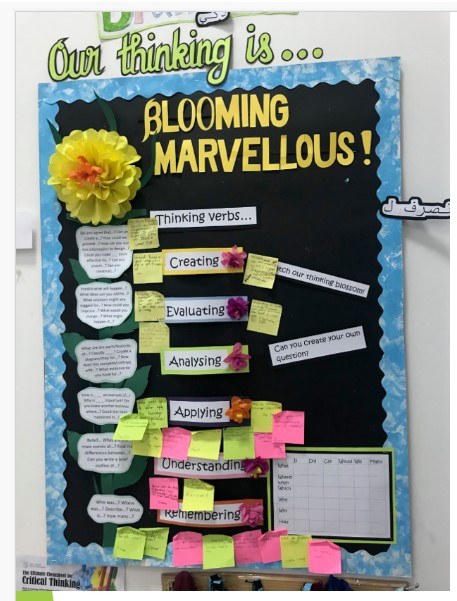 Thinking Matters works in partnership with a growing network of international educational organisations who have adopted the Thinking Matters approach under license.