Metacognition & Self-regulation in Education
Welcome to the world of transformative education, where the journey towards success begins with two powerful concepts: metacognition and self-regulation. Here, we introduce you to these game-changing ideas and how they can revolutionise your teaching approach.
Self-regulation in learning refers to the ability of learners to independently control and direct their cognitive, emotional, and behavioural processes to achieve specific learning goals. It involves a set of well developed metacognitive, motivational, and behavioural strategies that learners use to monitor, manage, and adapt their learning experiences.
Self-regulated learners take an active role in their learning process and are more likely to be successful in achieving their educational objectives.
Since 2004, Thinking Matters has helped schools create a culture where self-regulation and metacognition is highly valued and where teachers nurture metacognitive learners. It is our belief that in these Thinking Schools students will be armed with the minds and mindsets to succeed in a fast changing future. 
Self-regulated learners take an active role in their learning process and are more likely to be successful in achieving their educational objectives.
When students use metacognition they become tremendously empowered as learners because they begin to be able to teach themselves.

Self-regulation in learning relies on three critical components:
Cognition: The mental processes that help us to know, understand and make connections whilst learning.
Metacognition: monitoring, controlling and adapting one's thought processes.
Motivation: our willingness to engage with learning, driven by our desire and need to progress.
The classicists tell us metacognition is 'beyond' cognition but whilst it is certainly the ability to reflect on one's cognition, it is so much more than 'thinking about thinking'.
Metacognition goes beyond reflection. It requires us to consider goals and to be able to plan, monitor and evaluate our progress towards those goals. More than that it requires us to 
be consciously aware of strategies we can use to make progress and to adopt the appropriate strategy at the appropriate time.
At Thinking Matters we feel it is too narrow to confine metacognition to reflecting only on our thinking processes. We believe that being metacognitive of our learning behaviours and dispositions also fall under the 'meta' umbrella, as well as an understanding of what drives our skills, knowledge and behaviour – our motives.
To thrive in the 'fourth industrial revolution' will require humans to be able to adapt and to do so quickly. We will all need a 'tool kit' of learning strategies to make fast improvements. To choose the right tool we will need to be able to reflect on what's working for us and what isn't.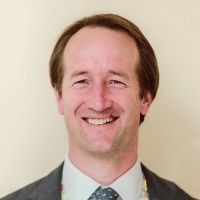 The Impact of Metacognition
There are numerous studies showing the positive impact of metacognition on academic progress. The highly respected EEF, has recently shown it to be amongst the most powerful and cost effective of interventions, one that adds an additional seven months to learner progress. That translates to an increased GCSE and SATs grade above predicted scores. More on the Impact of Thinking Schools.
Enhancing Metacognition and Self-regulation
To explore how you can develop a culture of metacognition in your school, contact us.