Chairman's Update - Nov 2020
In spite of the challenges we are all facing, or perhaps because of them, we have been approached by many schools to support them as they take a whole-school approach to the teaching of metacognition. This approach is not just about the improvements seen in pupils attainment and progress, but as importantly, the development of their ability to self-manage their learning and become independent learners.
We have recently surveyed schools that have been practising our whole-school approach for some years and the feedback has been extremely encouraging. In all schools, as well as seeing independent learning develop in their students they have also noticed an increase in self-confidence and raised aspirations. Additionally, an increase in pupils curiosity and the growth of skills and dispositions including resilience and perseverance have also been identified. There has also been noticeable development in other skills such as the ability to work with others, improved communication, critical thinking and creativity.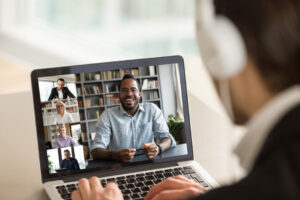 In response to the needs of the time, a significant focus for us over the last few months has been developing and refining our online services. We feel very confident that our online and blended training offers high quality and impactful training that is proving to be an ideal platform for schools, particularly those who want to adopt our Core Approach. It means that training can be carried out in a format and at a time that can be tailored to suit each school's specific needs – so teaching staff can be involved in their professional development whether they are in school or at home. It's proving to be extremely successful and is in high demand.
The Thinking School Network is also proving valuable in helping schools to share ideas and good practice. We are constantly adding to the resources within the Membership, which is free. A simple request will give you access. It is noticeable that Multi Academy Trusts are coming on board as they recognise that a coordinated approach to the development of whole school metacognition, across the MAT, brings improvements within all schools and economies of scale.
Don't forget, should you wish to talk with an SLT member from a school that is accredited as a Thinking School by the University of Exeter, do let us know and we will happily arrange this, free of charge.
In the meantime, we wish you the very best for the rest of this term, and look towards a New Year full of positive change and good health. 
With very best wishes
Richard
Richard Cummins
Chairman