Is school performance or wellbeing important in these times?
Charlotte Wheeler, Consultant, Motivation Matters

So, what makes your pupils tick?

At Motivation Matters we have been looking at ways of integrating a working knowledge of intrinsic motivation amongst pupils and staff at schools across the UK and beyond. We are now guiding School Leaders in their support of Senior Leadership Teams, Teachers and Pupils, in terms of both their performance and wellbeing.
What has once been considered a part of the hidden curriculum, can now be considered a new dimension to the personal development of pupils within classrooms. We have started to use an exciting tool to unleash a whole new way of looking at classroom dynamics and progress. From the age of nine years upwards we are now able to support schools in looking at what makes their pupils tick, developing a far greater understanding of self-knowledge across schools, and respectively in their wider relationships and homes.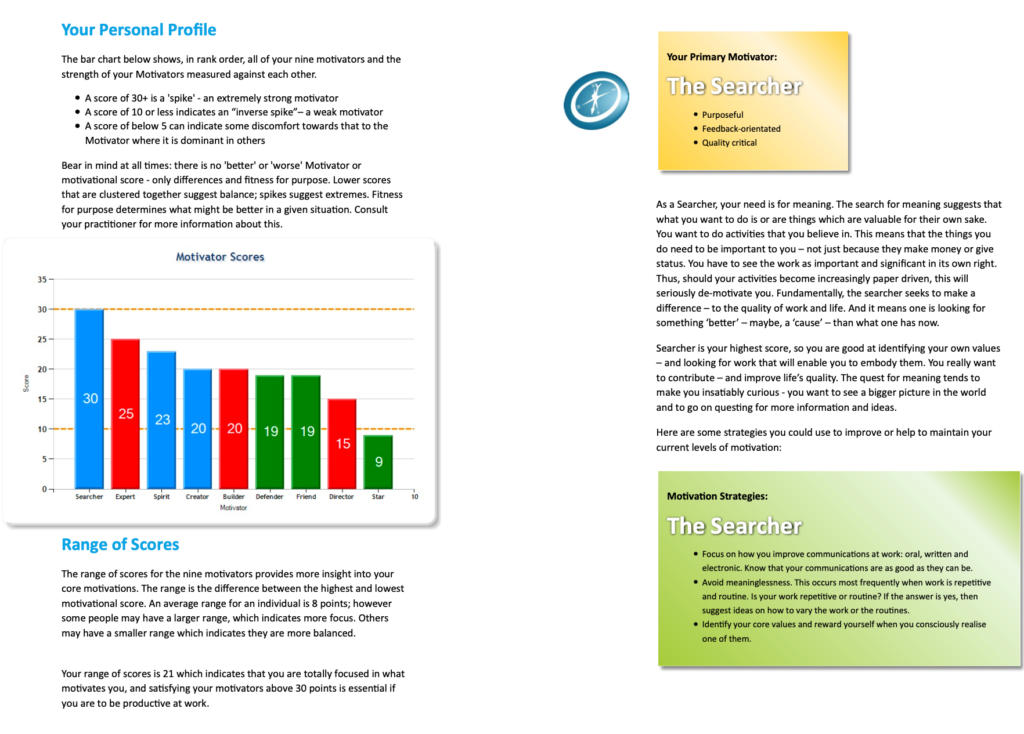 Pupils take an online questionnaire, specifically designed for young people to consider their motivational needs. This generates three customised reports for the individual pupil, teacher and parent/ guardian with actionable advice on their key motivational drivers and how they may set about fulfilling their potential.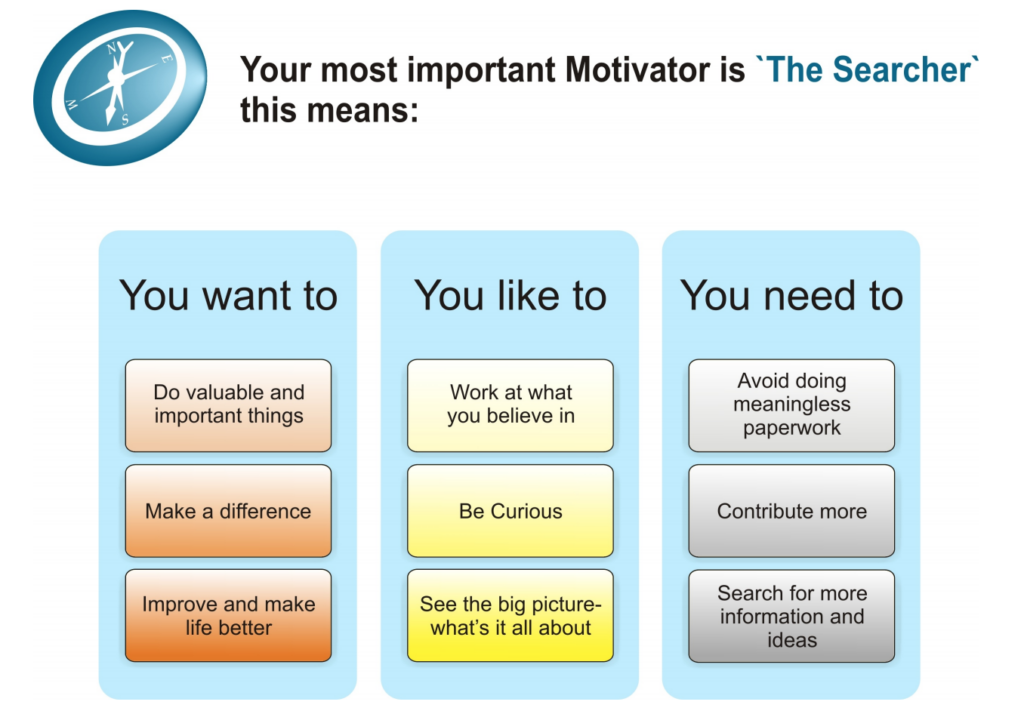 The reports give School Teachers and School Leaders insight into how an individual child is motivated and whether their needs are currently met.  But the golden nuggets arise in the discussions that come out of the report between pupil and teacher, with pupils setting their own goals as they develop a deeper knowledge of self, looking at where they are heading and how they are going to get there.  
There is no doubt that globally we have been flung into an uncertain environment of spending far more time with our own thoughts recently due to the Coronavirus pandemic, often carrying out our many roles and responsibilities from the confines of our own homes, at times with limited space and amenities. The concept of self-knowledge needs to be an integral part of how we choose to educate our 21st century learners in classrooms across the UK and worldwide to give them the skills they need to flourish in the future.
Emotional and social intelligence sit at the heart of their future and the organisations they will be a part of, alongside the valuable academic skills they will surely leave schools with. It can take us decades to work out what makes us happy, but initiating these vital conversations early can bring about illuminating moments for direction and self-awareness. The academic and pastoral sides of school life have often existed separately in schools in the UK, but we are delighted to hear from schools that our new metacognitive tool enables a global view of the whole child, showing school leaders how they can support their pupils both inside and outside the classroom to achieve their true potential. 

The tool itself is used worldwide to improve engagement, attendance and performance – but we can't escape the very real importance of happiness and fulfilment. The opportunity to have an individual report, as well as team report for a class or year group is proving very insightful for Department Heads and School Leaders as they evolve with a new vision for those children who will now be living into the 22nd century. 
Afterall, in the words of Aristotle, "Knowing yourself is the beginning of all wisdom".
Charlotte Wheeler
Consultant
Motivation Matters
In light of the Coronavirus epidemic, any school that is a member of The Thinking Schools Network can trial our Motivation Matters tool FREE OF CHARGE (5 x staff / pupil maps). Offer lasts to end of April 2020.