Vote of Confidence for Barbara Priestman Academy
Barbara Priestman Academy is for students aged 11-19 years with an Autistic Spectrum Disorder or complex learning difficulties. They are also an accredited Advanced Thinking School. Judith Stephenson, Thinking School Coordinator at the school, shares the very positive and rewarding acknowledgement they have recently received for their first class Thinking School practices.
We are part of the Challenge Partners Network who quality assure everything we do in school. As part of this process, schools are able to apply for an Area of Excellence and if they feel practice is:
a)  established and embedded
b)  an area others will want to know about and
c) is transferable to other schools;
then schools are given that endorsement.
We completed our 3-day review just before half-term and our application for Thinking Skills to become our area for Excellence was granted without question. The Challenge Partners Network were 'blown away' by everything they saw.
We carried out a Dramatic Enquiry while they were here and they were really impressed with the level of engagement and that students were totally focussed for the whole afternoon.  Their verbal feedback on what they'd seen included "special and unique" and that it ran through the school "like a stick of rock!" which we were delighted with and testament to everything we do.
Further comments from their report included:
'Thinking skills are now fully embedded across the school both in lessons and in leadership team meetings. Thinking is a fundamental part of the school ethos. The thinking tools have enabled students to become more independent thinkers and learners.'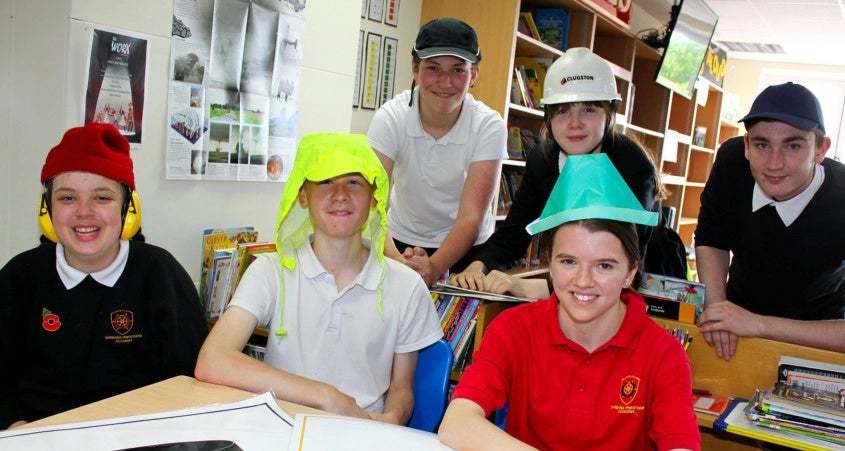 'Teachers' expertise in developing thinking skills means that they use questioning highly effectively to enable students to articulate their learning and develop higher levels of thinking. Students use a range of vocabulary to make connections between subjects. In Key Stage 4, for example, students compared racism in football to the actions of Hitler in the Second World War. Students have high levels of respect for each other, listen carefully to each other's opinions and contribute sensitive questions to discussions.'
'The maps are used in lessons in many ways but evident almost from the outset was the increase in the level of classroom talk. Many students with autism are very solitary and find group activities and working co-operatively very difficult so they become anxious or feel under pressure. Using the maps to structure and record their ideas gives them confidence during discussions as they don't have to remember what they want to say. The maps are used as aide memoires and students find the layout easier to use and less threatening than having to write copious notes. Pupils are able to use the maps to assist them when writing essays, both in structuring their essays and with the content itself.'
'Philosophy for Children, Image of the Week sessions and Dramatic Enquiry have all had an impact on students' cognitive skills. Together, students have created a framework of the types of behaviour and skills they expect to see when they are taking part in these sessions. This is so that they are able to identify what they are good at and what they need to work on. Some of the skills include: evaluating reasons and arguments, exploring and analysing concepts, drawing inferences, seeing connections, formulating questions, clarifying ideas, constructing arguments, finding analogies, collaborating with one another, listening to others, treating others' views with respect and challenging each other. All these skills were fully evident during the review in all lessons and discussions with students.'
Our Challenge Partners reviewers have already been spreading the word and we were really keen to share how fantastic the support of Thinking Matters has been and to hopefully encourage other schools to look at the value of becoming a Thinking School.

Judith Stephenson
Thinking School Coordinator
Barbara Priestman Academy
To find out more about thinking at Barbara Priestman Academy visit their website. A previous article about their journey to become a Thinking School can also be seen here.
If you're interested in becoming a Thinking School…