TSI Asia was born from a business partnership between Thinking Matters (previously Thinking Schools International) and Amnuay Silpa School (ANS) Bangkok, Thailand. Amnuay Silpa School has been implementing a Thinking Programme since 2009 and achieved its first accreditation with Exeter University in 2013 – it was the first Thinking School in Asia.
In January 2016, ANS was accredited by Exeter University's Cognitive Education Department as an Advanced Thinking School – the first and only school outside of the UK to achieve such a status.
In June 2017, the Minister of Education in Thailand, Dr Thirakiat Charoen Satsilp presided over a signing ceremony between Thinking Schools Asia, Dusit School from Ratchaburi province and Mr Chanin Vongkusolkit from Banpu PLC, one of the leading energy companies in the Asian Pacific region. The Minister of Education was present to support and 'to bear witness' to this private sector project that is in line with education reform and Prime Minister of Thailand's aim, to teach Thai children to think.
As part of the TSI Asia project, '9 Schools 9 Provinces', this is the fourth such signing between TSI Asia, a school and a private sector organisation.  Using the expertise of TSI Asia, the project aims to develop participating schools, all of whom are being privately sponsored, as model 'Thinking Schools'. It is hoped that each of these 'hub' schools will then become centres of excellence for other schools in the province to come and experience the Thinking Programme first hand. The duration of the project is 3 years and there will be ongoing evaluation throughout the project.
To find out more about Amnuay Silpa visit their website.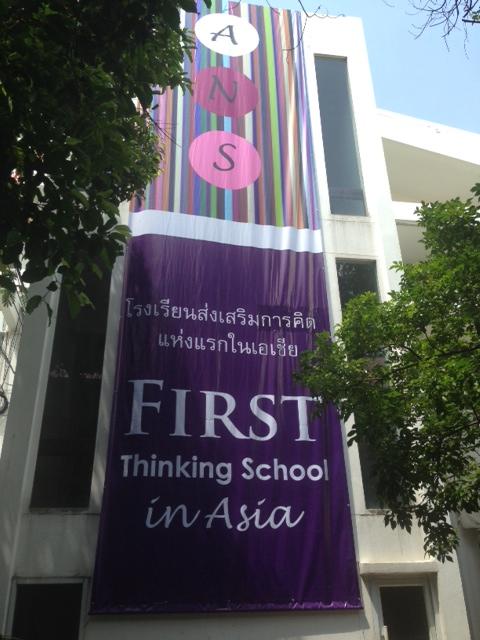 If you would like to work in partnership with Thinking Matters, see details about our licensing agreement.